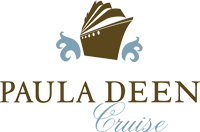 This is an update to my response to this post by Burt Reynolds is My Spirit Guide.
The brochure has been published! Details are here.
The dates are:
January 18-25 sailing from Miami, and July 19-26 sailing out of Ft. Lauderdale.
Burt, if you could let me know which location and date would work better for you, that would be greatly appreciated.
Also needs to be figured out: itinerary (flights to/from port) and various other travel stuff.
Here's the problem (darn, there always has to be one, doesn't there): I originally wanted to send two people or purchase a singe cabin because I didn't want Burt to have to share a cabin with a total stranger; however, the cost for a single cabin is kind of ridiculously expensive. So here are the options, cheapest to most expensive:
1. I pay for cost of double cabin, travel to/from port, and Burt shares a cabin with a stranger.
2. I pay for the cost of single cabin, someone else has to cover travel to/from port and other various costs.
3. We (meaning me + someone else) somehow find the money to send two Jezzies to share a cabin, and therefore not have to worry about Burt being lonely on the trip.
To recap: Burt, I'm going to need to talk with you in more detail and figure out your itinerary before the ships sell out. Everyone else, if you want to make Burt's trip more comfortable please let me know and we'll try to work something out.
ETA: A poll, but don't take the results too seriously: ultimately what happens will be decided by Burt.